Search for a shop or brand
or select by category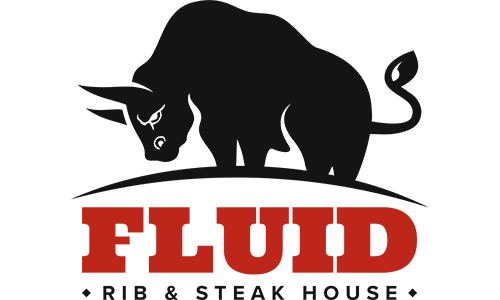 Fluid Rib & Steak House
+356 2137 4537
fluidgrillhouse28@gmail.com
fluidsteakhouse.com.mt

Opening times
11:00 AM – 12:00 AM
ULTIMATE DINING EXPERIENCE LIKE NO OTHER – EST. 2000
Fluid Rib & Steak House is a unique Diner Experience that you and your family are sure to enjoy!

Choose from the finest cuts of a varying choice of beef, including their specialities: Angus, USDA and Green Fed Meat Cuts; a Tasty selection of Ribs, Home Made Burgers, Fresh Tender Chicken Dishes. Fluid Rib & Steak House specialize in Fresh Homemade Pasta; Mouth Watering Salads and Crusty Pizzas, as well as in a variety of Starters to share and also a wide range of Meat Combos to Share.

Taste the Tenderness in each Flavourful Bite!
Discover our Outlets

Bortex & Friends is a dedicated space for men to buy wine or cigars, get a haircut or shave, browse the latest menswear from local & international brands or just hang out with a coffee.

+356 2137 0804
info@bortexgroup.com
https://bortex.com.mt/

Rainforest Cafe is an American concept created to educate its visitors on the protection and preservation of the flora and fauna of the world's tropical rainforests. The development of the Rainforest Cafe spanned over 17 years with 45 restaurants opening around the world.

At this wild place to eat, you will find anything from pasta to seafood, burgers and delectable desserts – and it's not just another meal when you're at the Rainforest Cafe — it's an adventure! With locations in some of the most travelled parts of the world, Rainforest Cafe is designed to transport you deep into a tropical rainforest, including mist, waterfalls, and life-like figures of rainforest animals, including elephants, gorillas, tigers, leopards, panthers and snakes! You can even learn about conservation efforts or take a piece of the forest home with you from our retail village.

The Rainforest Cafe team is happy to welcome you all year long, 7 days a week!

info@rainforestcafemalta.com
+356 2371 9700

Jennyfer was launched in 1985 and was named after its founder's daughter name. In 1986 the first store opened in Paris, France. The idea: trendy clothes for teenagers at attractive price. Jennyfer reached the first 100 stores in 1998. In 2005 the international company took over the majority of Jennyfer's capital which allowed a new impulse to the development of the brand. In 2009, a new concept of Jennyfer stores was launched. The design changed from Black to Pink and music, lights, furniture, videos are creating a unique atmosphere. Today Jennyfer has 400 stores worldwide in 22 different countries.

Jennyfers collections are renewed very often. Their customers like mixing several styles without spending too much. Thematic collections, jeans, clubbing clothes, at Jennyfer, there is a style for every girl. At its beginnings, the brand offered ready-to-wear in bright colours, but in 2008, a change of concept: the stores were redesigned and the collections were more discreet. Jennyfer is a brand aimed at teenage girls and young women looking for up-to-date clothing and accessories at low prices.

+356 2137 7185
m0850@dcm.jennyfer.com

A vibrant colourful space, called 'Lucy'! Stocking a vast range of make-up and skincare brands, for the adventurous and thrill-seeking to experiment!

+356 2388 2163
info@lucymakeup.com
www.lucymakeup.com

The core business of the company was initially linked to the marketing of various food products until the end of 1950. During the 1970s, the Pascucci family decided to abandon the food trade and devote themselves entirely to the production of quality coffee blends for the espresso sector. Over time Pascucci has continued to spread not only in Italy but also in Europe and the rest of the world thanks above all to the birth of the Caffè Pascucci Shops, places of sensory experiences linked to the world of coffee.

Today the Caffè Pascucci brand is widespread in more than 20 countries around the world and is constantly expanding. The roasting is located in Monte Cerignone, a small, enchanting town about 40 km from the sea. This strategic position presents the best conditions for the maturation of green coffee and for the conservation of roasted coffee.

+356 2247 4688
pascucci.baystreet@dizz.com.mt

DOLCE offers a great selection of ladies' latest fashion footwear. From ballerinas to high-heels, from casual to dressy, at DOLCE one finds a wide variety of shoes that pleases all tastes at very affordable prices. Complimenting the shoes are up-to-date collections of handbags from Mario Valentino ® and Rocco Barocco ®. Look no further. If you need any style of shoes or handbags, DOLCE should be your number one preference!

+356 9922 0202
dolce.shoes.malta.baystreet@gmail.com

Creativity, quality and Italian spirit are only few of the assets of Original Marines, a brand owned by IMAP EXPORT Spa founded 1983. This dynamic reality produces and distributes casual and sporty apparel collections targeted for 0-14 years. A mix of colours, poetry and attention to the needs of the children are expressed in each item in an unexpected and extraordinary way. Original Marines has more than 500 stores in Italy and over 160 stores throughout Europe, Asia and Africa.

+356 2722 0254
ombaystreet@gmail.com

Planet Hollywood, the World's one and only dining experience inspired by the glamour of Hollywood, was launched in New York on 22nd October 1991. This innovative restaurant chain was launched with the backing of Hollywood megastars Sylvester Stallone, Bruce Willis, Arnold Schwarzenegger and Demi Moore.

+356 2097 8607
info@planethollywoodmalta.com

Terranova is a sunny brand, born in a land warmed by the joy of living and the all-Italian passion for beauty. The same passion with which the collections are created. Offering young and accessible, easy and trendy products, with attention to detail and with a wide range of colours that embrace three fundamental styles: easy-glam, urban and sportswear. Terranova loves to guarantee convenience and value for money among the best on the market.

Aiming to have a sincere and direct relationship with all its customers, because life is much more beautiful, together.

+356 22474631
terranova.baystreet@dizz.com.mt
https://dizz.com.mt/

MULTIMAXX – a venue where you can always find Laser Tag activities and Virtual Reality experience! MULTIMAXX offers special packages for birthday parties, youth groups, corporate team building events and private events.

+356 9917 7777
events@starwarsmalta.com
starwarsmalta.com


Women'secret is the leading underwear, sleepwear and swimwear brand of 25-45 year old women who want to feel beautiful, comfortable and sensual all day, every day. A specialist brand in the intimate apparel market: underwear, sleepwear, accessories & swimwear.

+356 2371 9312
womensecretmalta@gmail.com
womensecret.com.mt


Pedro del Hierro shows its styles, elegance, and quality, it carefully combines the use of colour and delicate fabrics, with exclusive and unique designs, offering an affordable luxury to clients. The aesthetic universe of Pedro del Hierro reflects the details of an innovative but respectful brand with tradition. The brand offers versatile and functional silhouettes and styles that get different looks perfect for special occasion, business classics, business casual and going out, for cosmopolitan men and women who place value on quality, perfection and moderate luxury. The categories of key brand product are outer garments, furs, point, dresses, blouses, pants and shirts. The use of the PdHlogo as a trend of the season and as a differentiating brand is emphasized.

+356 23719311
cortefiel@ifl.com.mt

A fashion brand which emphasizes the timeless elegance and look for every occasion. Garments that look and feel fabulous: top quality fabrics, impeccable finishes and a wide range of sizes. The perfect balance between quality and prices. Fashion that never go out of fashion; classic yet contemporary style; elegant and comfortable with a trendy twist. Quality that stands out: our objective is to meet our customers' expectations in every item and detail.

+356 2371 9311
cortefiel@ifl.com.mt

With a European spirit, Springfield was born in 1988 as a casualwear brand for men and women around the world. Springfield is a contemporary lifestyle brand rooted in iconic garments with a strong base in sustainability, that enables brand fans to express themselves through fashion at the best money value proposition. The easy to wear collections, competitive prices and a very affordable fashion are the key concepts that drive the rapid growth and expansion of the brand.

+356 2371 9350
springfield@ifl.com.mt

Over a century ago, while electric light was just starting to circle the world, Swarovski was already capturing the natural magic of light. Celebrating 125 years of bringing sparkle to people's everyday lives. OK Fashion has been a partner with Swarovski for 20 years.

+356 2137 0570
swarovskibay@okgroup.com.mt
okfashion.com.mt

Welcome to Adidas. Ranges that complement each other in a unique way to help athletes perform better, play better, feel better. Adidas products break records, set trends, make history. Every day. All over the world.

It is not only about faster shoes and fashion statements. Just as a shoe is more than padding and foam, there is more to Adidas than just the product. Everything Adidas do is bound by one simple thought: to strive to help you perform at your best. Your success is the ambition. Your defeat spurs Adidas on to be better.

Adidas consumers' brand love is based on employees' extraordinary passion for a sporting lifestyle. With dedication, commitment and team spirit, Adidas continuously innovate to establish new benchmarks in everything. Shaping the sporting goods industry sustainably is more than a job. It's an impulse, an attitude that is truly dear to Adidas' hearts.

+356 2385 9315
adidas.baystreet@eurosport.com.mt
eurosport.com.mt

From toddlers to men and women of all ages, Skechers has shoes for everyone! Skechers is born in America and designs, develops and markets over 3,000 models of shoes for men, women and children. Skechers' fashionable and comfortable shoes are designed for an active lifestyle, whether it's walking, jogging in the park or professional marathon running.

Skechers brand has two footwear categories: The Life Style category, that includes the famous memory foam pad and the Skechers Performance for professionals category, that include Skechers Go Run and Skechers Go Walk.

+356 2385 9320
skechers.baystreet@eurosport.com.mt
eurosport.com.mt


From perfectly handcrafted coffees to fresh breads, wraps and delicious desserts, you will definitely find something to suit your tastes. Costa Coffee at Bay Street is the perfect place to go to when in need of a caffeine boost or simply a refreshing drink before, in between or after your shopping spree.

+356 2137 8748
info@costamalta.com
www.costamalta.com


Sterling Jewellers is the leading retailer and distributor for jewellery and watches, specializing in 18kt, Silver 925 and branded jewellery and watches.

+356 21383000
sales@sterling.com.mt
sterlingjewellers-shop.com

Harmont & Blaine business ethos has been underpinned by a perfect balance of passion and innovation, woven together by creativity, coherence, enthusiasm and determination. The brand's unique character, built around a very clear decision in terms of style, is the product of the time and passion put into studying how best to use colour, and combine it with new, natural fabrics. Colour – the essence and intrinsic feature of the brand – is the true star of the collections and is the perfect interpretation of a life filled with joy and a constantly-evolving soul. It appeals to all tastes, suggesting undiscovered aspirations and desires in the most positive, practical way.

+356 2247 4607
dizzfashion.com.mt

GUESS was established in 1981 by the Marciano brothers, who left the South of France in pursuit of the American dream. Inspired by a European influence, the Marciano's redefined denim. One of their initial designs was a stonewashed, slim-fitting jean, the 3-zip Marilyn. Bloomingdale's was the first department store to welcome the brand by ordering two dozen pairs of jeans. They disappeared from the shelves in a matter of hours. This was the beginning of a long success story. GUESS quickly became a symbol of a young, sexy and adventurous lifestyle. Throughout the decades GUESS invited people to dream with its iconic and timeless advertising campaigns and turned unknown faces into famous models. In 2004, the company expanded with a new retail concept and a contemporary collection called Marciano. The Marciano brand offers a fashion-forward collection designed for trend-setting women and men. In 2007, the G by GUESS retail concept was born, gaining its Southern California aesthetic from the Marciano brothers' personal passion for the young, California lifestyle they so enjoyed when they first moved to America.

+356 2247 4630
guess.baystreet@dizz.com.mt
dizzfashion.com.mt


The Model Shop is a family run toyshop that started in 1983. From a very humble beginning, the Model Shop is today the leading toy shop in Malta.

The Model Shop claims to have created a shopping adventure for the whole family. Most toys are tried and tested by staff in order to be able to assist clients with their choice. Customer service has always been top priority and this has contributed to our regular client base.

The Model Shop aims to be the preferred toy shop for every child and family, paying cautious attention to new trends in the toy sector and aiming to provide innovative and well designed, affordable and high-quality toys that are marketed worldwide.

+356 2149 9101
customercare@modelshop.com.mt
modelshop.com.mt

ULTIMATE DINING EXPERIENCE LIKE NO OTHER – EST. 2000
Fluid Rib & Steak House is a unique Diner Experience that you and your family are sure to enjoy!

Choose from the finest cuts of a varying choice of beef, including their specialities: Angus, USDA and Green Fed Meat Cuts; a Tasty selection of Ribs, Home Made Burgers, Fresh Tender Chicken Dishes. Fluid Rib & Steak House specialize in Fresh Homemade Pasta; Mouth Watering Salads and Crusty Pizzas, as well as in a variety of Starters to share and also a wide range of Meat Combos to Share.

Taste the Tenderness in each Flavourful Bite!

+356 2137 4537
fluidgrillhouse28@gmail.com
fluidsteakhouse.com.mt


Dubbed the Alpha Generation, Urban Bratz is the ultimate fashion destination offering the best in lifestyle attire and sneakers for 2-14 year olds. Offering the best high-quality fashion brands including Nike, Jordan, Tommy Hilfiger, Calvin Klein, Converse, Vans, EA7, Champion, Adidas Originals, Crocs, Dr. Martens.

+356 2345 9789
urbanbratz.baystreet@hudson.com.mt

Here you'll find a wide range of exceptional quality foods including sauces from India, Italy and Mexico, specialty crisps and Belgian chocolates. Ready to serve meals and international wine selection at great prices.

+356 25570241
info@retail.com.mt
winedrop.com


Specializing in the creation of high-quality fashion footwear, leather goods and accessories. ALDO pays close attention to detail and to fine craftsmanship. We are dedicated to bringing you both quality and cutting-edge trends at affordable prices.

+356 2557 0321
info@retail.com.mt
shop.retail.com.mt/collections/aldo

For over 3 decades, Swatch has been making Swiss watches that inspire personal self-expression, creativity and style.

+356 2203 5405
hebebaystreet@classicgroup.com.mt

At HEBE, you will find an extensive collection of diamond, gold and silver jewellery, as well as popular brands of sunglasses and watches.

+365 22035405
baystreet@hebe.com.mt

KIKO MILANO is an Italian professional cosmetics brand that offers Avant Garde make-up, face and body care products for all ages.

To put consumers in the spotlight, KIKO has come up with the initiative #KIKOTRENDSETTERS, to recognise clients and to give them the opportunity to share their ideas and beauty looks to inspire others: www.kikocosmetics.com.mt

KIKO has always valued its clients' and fans' opinions and the Facebook page is a meeting point for the community, and so all members are asked to respect the guidelines, avoiding the use of offensive or inappropriate comments towards other community members, including the protagonists of the KIKOTRENDSETTERS initiative.

+356 2247 4633
kiko.baystreet@dizz.com.mt
kikocosmetics.com.mt


Calliope offers its customers a "new" Italian taste, modern, influenced by international trends, reinterpreted with a gritty style that is never excessive, and expressed in collections that satisfy them in all their needs. The brand has as an inspirational target audience of men and women between 25 and 40 years, and offers collections for men, women, children, as well as accessories.

+356 2247 4681
calliope.baystreet@dizz.com.mt
dizz.com.mt

FRANKS' Mission is to open the doors of luxury to all those with a flair for opulence and extravagance. Making sure that their customers are pampered with the best of service on the Island and exposed to the latest beauty and fragrant happenings in the top cities of the world.

Their distinctiveness in the sector is transmitted by their personnel, through a delicate interplay between professional competency, gentleness and a passion for glamour.

Today, after more than one hundred years, Franks is the largest and top retailer of fragrances and cosmetics in Malta.

+356 2137 8032
info@franks.com.mt
franks.com.mt

L'OCCITANE was born in 1976 in Provence in the south of France where the fragrant fields of lavender are a constant reminder of the region's natural richness.

A true story lies behind each of the natural ingredients, almost all of which are gathered in the south of France or the Mediterranean.

+356 2203 5409
loccitanebaystreet@classicgroup.com.mt
mt.loccitane.com

Shop at the GANT Malta Official Store. Your destination for creative style.

+356 21374583
gantbaystreet@bortexgroup.com

Armani Exchange bridges the line from the Armani main brand with its collections of edgy and bold denim-related clothing, featuring quality smart and casual collections for men and women as well as an array of accessories.

+356 23459009
info@trilogy.com.mt
trilogy.com.mt


Tommy Hilfiger is one of the world's leading designer lifestyle brands and is internationally recognized for celebrating the essence of classic American cool style, featuring preppy designs with a twist in both the menswear and womenswear collections.

+356 23459008
info@trilogy.com.mt
trilogy.com.mt

The popular British, gone international brand – New Look can be found on ground floor level. Spanning a retail space of 270 square meters, this store is the ultimate destination for feel-good fashion. The store hosts womenswear, 915 (collections for teens), a special Denim section as well as Accessories and Lingerie. A 'Sneaker Bar' also offers a variety of Nike footwear. New Look is the quintessential British high street brand. A leading fast fashion retailer, the brand offers exciting and accessible fashion. It has now grown into a global brand, with 1,150+ stores worldwide (and an online store serving over 120 countries), 18,000 passionate people behind the scenes, 3.1+ million Facebook fans and 3M Instagram followers. New Look prides itself in dialling into the trends their target customers love when they love them the most. It seeks to offer accessible styles, perfect fits, great quality fabrics whilst being transparent when operating their business.

+356 2345 9015
newlook.baystreet@hudson.com.mt
hudson.com.mt


Accessorize is a brand dedicated to offering accessories that enable all women to express themselves, helping you feel confident in your everyday.

Offering affordable accessories since 1984, that can be stacked and styled, with everything from jewellery and hair accessories to bags and seasonal favourites. Accessories that are an effortless style solution to refresh your look – they're the accessories that make the outfit.

Committed to giving back and supporting the community, and working with charities that support women, Accessorize are constantly improving sustainability efforts by making conscious choices with the materials used and the production processes.

+356 27110635
baystreet@monsoon.com.mt
monsoonaccessorize.com.mt

More than 60 years ago, Lindex started as a lingerie company in Alingsås, Sweden. Today, they are an international fashion company with several different concepts.

Lindex is divided in the following categories.

Womenswear
Offering confident Scandinavian design that inspires and makes customers feel their best. Celebrating women of all shapes and sizes with an easy-to-wear design is defined by modern femininity, simplicity and crispness. The aim is to help a customer build a wardrobe with clothes that are loved, taken good care of, and used often.

Lingerie
Thanks to heritage and experience, Lindex are experts of lingerie with good knowledge about the body and fit. The lingerie assortment is built to help every customer find a perfect fit.

Kidswear
Lindex believe that it´s important to let kids be kids, which they bring into the design of kids wear. It´s a mindset of always looking at the world with playful, curious and creative eyes. It´s about freedom to express yourself in whatever way feels right and being yourself, no matter what.

Cosmetics
The cosmetics assortment is a natural extension of the Lindex fashion offer. It has everything needed for customers to get that final touch and complete a look.

+356 2795 5474
baystreet@lindex.mt
lindex.mt

Cioccolatitaliani wants to spread the art of Chocology, or the art of mixing the best chocolate with our main products which are ice cream, pastry and coffee.

Indulge in the wide selection of Joy:

The Cones
If you have searched in vain for a joy for a very long time, it means that you have not known the Gioia of Cioccolatitaliani: a crunchy cone with melted chocolate inside. Not a joy, a miracle!

The Pancakes
For a snack with friends, for moments when you are not in a hurry, for slow days. The pancakes are made according to the original American recipe and, combined with our Cacao Fino de Aroma, they will become your sweetest obsession.

The Coffee
For those, like many who don't like simple and obvious things, but always need something new. Forget the classic coffee, Cioccolatitaliani also offers the Cioccolattato.

+356 2795 5478
baystreet@cioccolatitaliani.mt
www.cioccolatitaliani.it

Sunlab is operated by Unpaused Co Ltd, importer and distributor of 5 different categories:

Branded, high end fashion watches such Tag Huer, Fossil, Michael Kors, MVMT, Sector, Swiss Military, Timberland etc;

Branded jewellery (which include semi-precious stones) from Micheal Kors, Ted Baker, Fossil, Brosway, Skagen, Emporio Armani and much more;

Various sunglasses & optical frames brands from the sporty to the more sophisticated, such as Oakley, Gucci, YSL, Moschino, Prada, Micheal Kors, Hugo Boss, David Beckham and so much more;

Fossil Leather Goods & Business gifts from Cerutti and Hugo Boss.

+356 2138 0439
slbaystreet@sunlab.com.mt
sunlab.com.mt

Discover exceptional luggage, bags and leather accessories from world-renowned brands, including Delsey, Roncato, Piquadro, Samsonite and Carlton.

From business bags to vacation & adventure gear, Travellers stock an impressive line of products.

+356 2138 3344
info@travellersmalta.com
travellersmalta.com

McDonald's is operated in Malta by Premier Capital plc, with 140 restaurants which served 112 million guests in 6 countries. Our family is 7,500-people strong.

There are 9 McDonald's restaurants across Malta and Gozo, 2 McDrives and 7 McCafé.

+356 2568 1200
info@mt.mcd.com
mcdonalds.com.mt
Enjoy Free Parking
when purchasing from any outlet in Bay Street.
READ MORE