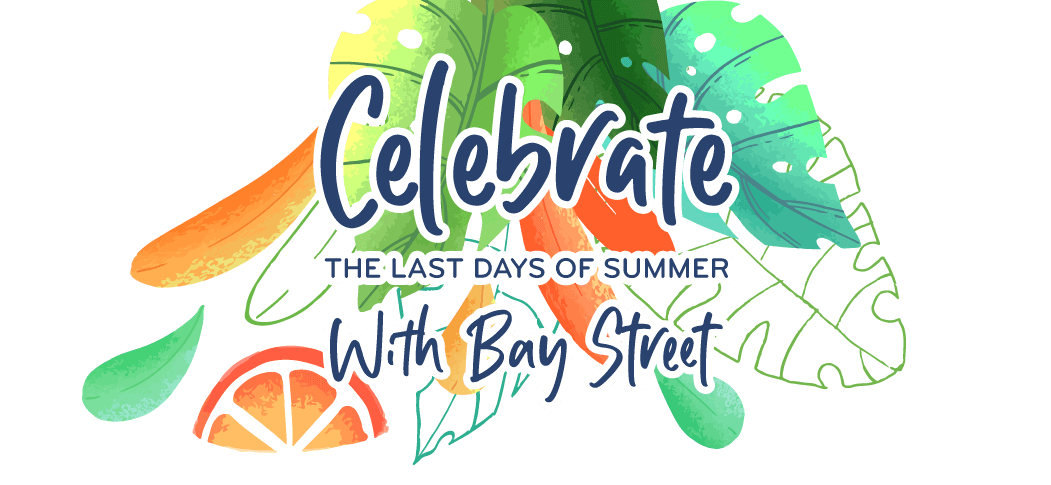 Time to say goodbye to summer and gear up for autumn!
But, wait – Before our weekends start to consist of rainy days, movie marathons and homework, we must celebrate the last few days of summer the right way.
Here is a quick itinerary for you, so all you have to do is relax, enjoy and have fun!
Kick-start your day with a delicious breakfast from Cioccalatitaliani, Pascucci, or M&S Food. It's okay if you're not a fan of breakfast, we have an alternative for you! You can sip on some good coffee at • Costa Coffee • Manouche
Now that the most important meal of the day is done and sorted, time to shop and drop!
• Accessorize • Adidas • ALDO • Armani Exchange • Bortex & Friends • Bortex Fine Tailoring • Calliope • Cortefiel • Dolce • Franks • Franks Gentleman's Essentials • Gant • Guess • Harmont and Blaine • HEBE • Ipanema • Jennyfer • Kiko Milano • L'Occitane • Lindex • LUCY Make Up Store • New Look • Original Marines • Pedro del Hierro • Skechers • Springfield • Sterling • Sunlab • Swarovski • Swatch • Terranova • Tommy Hilfiger • Travellers • Women's Secret
And if this day out consists of a gentleman who does not particularly enjoy shopping, we've got a solution! In the meantime, you gents can get your pampering done at Percy Nobleman Barbers – two birds, one stone!
Belly is rumbling and this only means one thing: it's lunch o'clock! Hmm, what will it be? • Fluid • McDonald's • Planet Hollywood • Rainforest Café – Must admit, it's a tough one! Just follow your heart (and belly!)
Wait a second… What about the little ones? Head to the Model Shop and Urban Bratz for a great selection of toys and clothes – you won't be sorry! Not sure which one to choose? Really depends on what your little one considers a treat!
The day is coming to an end, and as you head back to the Bay Street Car Park make a quick stop at Exotique for any Games, Smartphones & Smartwear, Computing, Appliances, Televisions & Audio, Music & Films, Beauty & Personal Care that you might require! Otherwise, you can make your way to Multimaxx if you feel like some good old fun at an arcade full of entertainment!
Now that's how you bid farewell to summer!
P.S: don't forget, you get 2 HOURS OF FREE PARKING WITH EVERY PURCHASE!